29 mars 2009


Elephant and Castles is a four-hand record label investigating and cultivating a field in between documentary, field recording, unusual sound practices and delicate music.
All the releases are available both as free downloads on the website and as limited editions cdrs with home-made artwork and beautifull packaging.

The releases are available from now on on cds and very soon for free download on the website:
www.elephantandcastles.com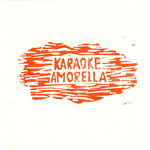 EC001: Karaoke Amorella (cd)
An amazing recording of a karaoke on the night ferry somewhere on the Baltic sea between Stockholm (sw) and Turku (fi). Melancholic Finish tangos, drunker's classics and Swedish ballads sung by the best...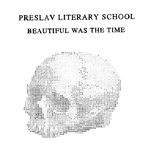 EC002: Preslav Literary School - Beautiful was the time (cd)
Diverse creation from over 100 salvaged and reconstructed cassette tapes. Featuring moments of ecstatic, neo-classical harmony and disintegrating analogue phrases, this album retains both Preslav Literary School's trademark live aural energy and meticulous process-led compositional technique.





EC003: Hotel Gromada - Amazonian rovers (cd)
Field recording based compositions from the French duo. A warm and playful album with the real ability to transport the listener to other places...






EC004: Sweet Albertine (mini cd)
A recording made place de l'Albertine in Brussels in the spring 2008 during the city's day: la fête de l'iris. For this occasion various sound sculptures by Etienne Favre were installed on the square to be manipulated by the children...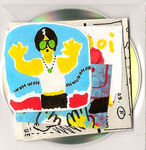 EC005: Cawa Sorix - Pipistrello (mini cd)
"Les rumeurs concernant ce disque auraient contribuées à faire perdre à la ville de Grenoble tout espoir de candidature aux J.O. D'hiver 2018." courrier international 22 janvier 2009

Commentaires sur Elephant And Castles first releases!