21 avril 2011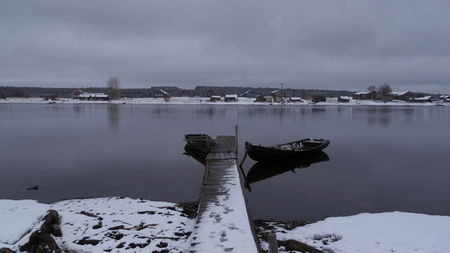 A year and a half after our first trip we're back in Paanäjarvi. This will be the first of a series of four trips that should take us there over the 4 seasons of the year to record the incredible soundscape of this small Karelian village.
After the long cold and dark winter spring here is an important season. The days are getting longer and longer, the snow has melted and time has come for seeding, fishing and outdoors activities.
Over the ten days we spent there we were lucky with the weather. It started with snow and wind on the first days, turned to light rain and ended in sunny and warm days announcing the summer to come. This enabled us to record a large variety of ambiances, atmospheres and activities.
What is amazing in Paanäjarvi is the limpidity of the sounds. No sound pollution there. No roads nearby, even no plane above. Every sound is very distinct and is reinforced by a very strange and strong echo created by the forest around the village.
In the end we recorded about 20 hours of sound: long ambiances by the river or the swamp, people cooking, fishing, washing, burning grass, gardening etc.., birds -new birds were arriving every day!- the sounds of the wooden house creaking in the wind, the rowing boats, ice and snow melting, the dry hard grass, the newborn frogs.. and many more!
A selection of these sounds will be presented in Paanäjarvi by the Juminkeko foundation when the project's over and meanwhile we started working on a sound piece for the radio. The next trip is not planned yet as our financial situation won't allow us to go in the summer but we have hope for a grant from the EU for the end of the year.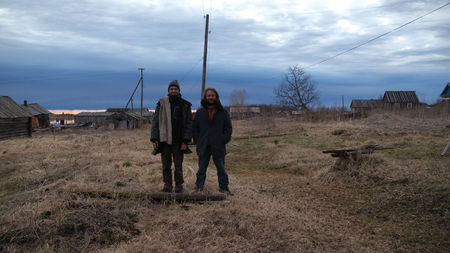 this project is supported by
Commentaires sur The 4 seasons of Paanajärvi: the spring