01 octobre 2011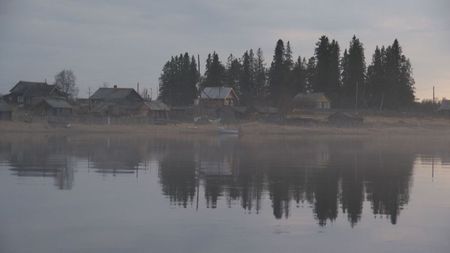 And the sun came up
lundi 3 octobre à 23h30 sur Radio Grenouille
et sur les 20 radios du réseau Radia : http://www.radia.fm
And the sun came up est la première pièce d'un projet initié en 2010 autour du paysage sonore du petit village russe de Paanajärvi. Isolé au milieu des grandes forêts primaires de Carélie orientale, Paanajärvi est un village hors du temps où les habitants, derniers dépositaires d'une culture carélienne en train de disparaître, mènent une vie rude en étroite relation avec leur environnement naturel. C'est la première d'une série de quatre pièces explorant chacune une saison.
Début mai, Paanajärvi bascule en quelques jours de l'hiver au printemps. La neige disparaît, les glaces libèrent la rivière et chaque jour de nouveaux oiseaux et insectes affluent tandis que des milliers de grenouilles envahissent les marais. Pour les hommes, c'est la reprise des activités en extérieur: préparation des sols pour les cultures, mise à l'eau de la barque, pêche, etc...
Radia is a network of independent radio stations who have a common interest in promoting and producing artworks for the radio, and in forming projects based on broadcasting and cultural exchange. We produce a weekly radio show that is broadcast by each of the member radio stations. Our shows represent the local artistic community of each station, whilst at the same time these new works point to an emergent collective notion of self-determined art for radio.
Les quatre saisons de Paanajärvi est soutenu par
and the JUMINKEKO FOUNDATION
Commentaires sur Spring in Paanäjarvi on RADIA